You are looking for the best technology channels on youtube? Then you need us, for sure!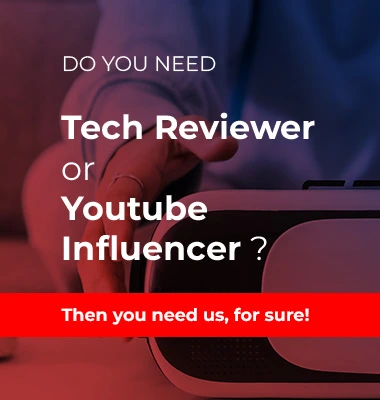 I'm honest. I am honest from the beginning. This article does not contain a top with the best technological youtube channels. A subjective list. Subjective because I'm sure there are thousands of professional YouTube channels that I don't follow. Our online paths never met. I am sure that I would immediately change the top if I found those channels in the feed today. It would be a subjective top. It would be subjective because the criteria according to which a YouTube channel is considered professional differ. There are online critics who consider that a channel deserves to be added to a top only if it has more than a certain number of subscribers.
Other critics have recognized the fact that this number can be artificially increased and have abandoned this evaluation criterion. There are people who argue that the main evaluation criteria are the presented technical characteristics and comparisons with other models. There are YouTube channels that have earned their trust through the objective presentation of products. With advantages and disadvantages. And in this field there are hunters of recently launched products. They compete to be the first to present a product.
I think that a top with the best technological YouTube channels is a subjective top.
Why are you looking for best technology channels on youtube?
If I were asked why I would look for a top with the best technological channels, I would say:
With a professional technology YouTube channel you can save time and money. I can save money if between two products I choose to buy the best one. I can save time if I trust him and don't follow other possibly poor quality channels.
The channel top I wrote about earlier is based on the answers to this question. Those who want to buy the latest smartphone model will appreciate channels that show new models as soon as possible after release. Those who pay attention to the technical characteristics follow the channels managed by engineers.
But if you're looking for tech YouTube channels to promote various products? If you represent a tech producer and are looking for online partners with the help of which you can reach buyers directly? According to what criteria do you evaluate a YouTube channel? In this situation, the main quality evaluation criterion is the level of compatibility between the members of the community around the respective channel and the potential buyers of the product you intend to promote. Compatibility level. Starting from the moment you understand how important the level of compatibility is, the chances of achieving your goals increase.
A professional marketing person looks at a YouTube technology channel as a tool. A tool. A tool. I repeat – a tool. I repeated because from this moment the differences begin. As with all tools, the results may differ depending on the way the tool is used and not on the way the tool was designed and built. A professional marketing person does not look for the best technological YouTube channel and sends them a simple message accompanied by a price offer. He is looking for a technological channel that corresponds to minimum collaboration requirements and sends him a detailed brief. A brief that contains what he wants from the collaboration and what he can offer. He is not looking for a top channel. He looks for YouTube channels that he thinks he can collaborate with and helps them become the best YouTube channels according to his own principles. It is possible that the first results are below expectations. This is where trust comes in. Does the collaboration stop or continue? Do they stop? Keep going? Decisions. Subsequent results depend on these decisions. Performance varies by use.
We live in a very alert world. We want everything to happen instantly. There are days when I think "fast" is an old word. We allow ourselves to be deceived by tempting offers that speculate on our haste. After a few disappointments we start to remember. We remember that some quality things require time. This is the second decisive moment.
Do you need Tech Reviewer or Youtube Influencer?
Do you need Tech Reviewer or Youtube Influencer? Then you need us, for sure! We are a young team of passionate big fans of gadgets (gadgetologists) and for a long time we are unboxing and testing various gadgets (tablets, smartphones, smartwatches, Mini PC, TV Boxes) for companies from China. We also provide to the communities of fans firmware updates, solutions & HD video tutorials with detailed guidance, fixes & workarounds.
Today I tried to help you understand the fact that some online results are actually based on an invisible collaboration. On a confidential brief. On a long-term collaboration in which both partners support each other. One day maybe I'll write about what a brief for a YouTube technology channel can contain. I also wanted to recommend a friend to you. A friend who has a tech YouTube channel