Xiaomi will have a dual core strategy of Smartphone & AIoT (AI + IoT) in the next five years with RMB 10 billion investment in AIoT, Founder, President and CEO Lei Jun announced at the company's annual party on Friday.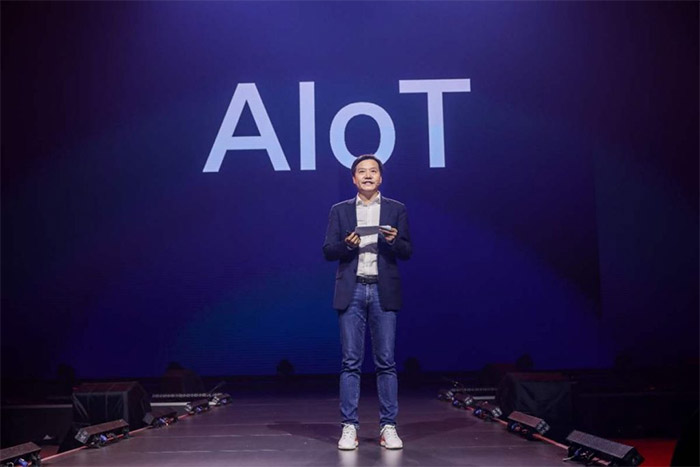 In addition to "AI + IoT", AI also stands for "All in IoT" for Xiaomi, said Lei.
Xiaomi has started incubating its ecosystem companies with smartphones at its core since 2013. Within five years, it has become the world's largest consumer IoT platform, connecting more than 132 million smart devices (excluding mobile phones and laptops), including more than 20 million daily active devices as of September 30.
Xiaomi's recent strategic cooperation with TCL Corp. will further strengthen Xiaomi's home appliance business in areas of supply chain and OEM, especially when it comes to air conditioners and washing machines.
Consolidate leading position in the smartphone markets across the world
Smartphone business has been Xiaomi's core in the past years since the beginning. "Before the proliferation of 5G technology, Xiaomi's success in smartphone business segment lies in striving to consolidate its leading position in the smartphone markets across the world," said Lei.
In 2019, Xiaomi's smartphone business will continue to focus on innovation and quality, as well as to optimize its product portfolio.
Xiaomi announced on Jan 10 in Beijing that Redmi will operate as an independent brand. It also released the latest iteration of its popular Redmi Note series—the Redmi Note 7. This signifies the arrival of a dual brand era for "Mi + Redmi". Mi will strengthen its presence in the mid- to high-end smartphone markets and new retail channels, while Redmi will continue to focus on research and development of extremely cost-effective smartphones with superior quality, and accelerate the pace of global expansion.
In addition to the two main smartphone brands, Xiaomi will adopt a multi-brand strategy including Black Shark, POCO and Meitu to better target different user segments.
In the third quarter of 2018, Xiaomi's international revenue accounted for 43.9% of its total revenue. In 2019, Xiaomi will continue its global expansion with focus on the European and Latin America markets. Xiaomi will continue building an efficient new retail system by continuously developing efficient offline channels while enhancing its online channels.
Source: mi.com