How to draw circles for beginners? How to draw a circle easy? How to use circle?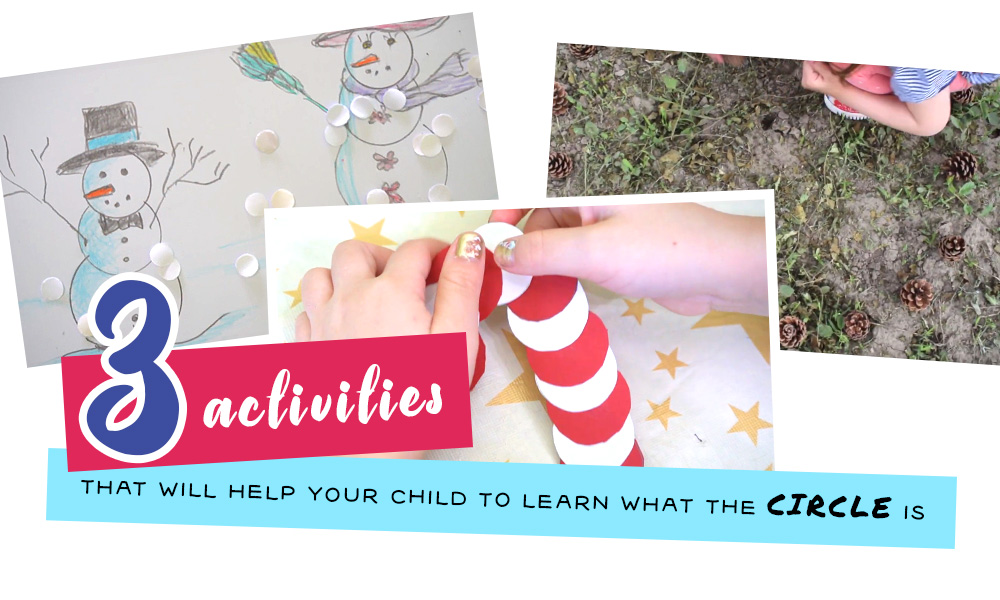 We use the circle shape in various creative games for preschoolers. We focus on the fun side and leave the notions of geometry on the second place. For a preschooler it is important to learn how to get a circle and how to use it in various activities.
Making A Circle With Fir Cones | Kids Learn Circle Shape
What is the circle? All points that are at equal distance from a single point. Do you think a preschooler can understand this definition? Of course not. But we can offer them memories that will help them understand when they are school children.
We, for example, placed pine cones at a certain distance from another object. We got a circle through creative play and a happy memory of this geometric figure.
Candy And Lollipop Paper Decorations For Christmas
The second creative game with a circle for preschoolers aims to help them use the circle in various activities. At this age, they are closely watching other children as they make various craft objects and they want to make them too. They want to get similar objects but they do not have the necessary experience each time.
Here they need our help as parents. To give them time and help them gain experience. Teach them how to use various objects in order to get the necessary elements in an activity.
This activity is cheerful and simple. Very simple. With the help of a geometric kit I drew circles of equal size on a white sheet of paper and a red sheet. I cut out the contour and obtained the necessary elements for the next stage of the activity. Elements she saw on other children and did not know how they could be created.
The decorations we've made were used to decorate the playroom and as gifts for grandparents.
Snowman Drawing Using A Circle Template
The third activity we recommend today introduces the notion of circles of various dimensions. A bigger circle. A smaller circle.
What is the memory with which we can best associate this notion? Snowman. We drew snowmen using circles.
The snowmen have been drawn. The child in his style. Mom in her more advanced style. A quality time spent together.
Circle time fun for preschoolers
Whether he/she will be following a traditional form of education in the next few years or opting for homeschooling, your child will need fun memories to understand math. He needs to remember about relationships in which he can find mathematical elements. Mathematicians do not study objects, but relations between objects.