You can strap your Samsung Galaxy smartwatch, but you do not have to stick with its initial band.
Many Samsung watch straps are available to enable you to add a personal touch to your favourite smartwatch. You don't need to spend a significant amount of money to give your Samsung watch a brand-new appearance, even if you want to purchase several straps to bring in a unique style for each occasion.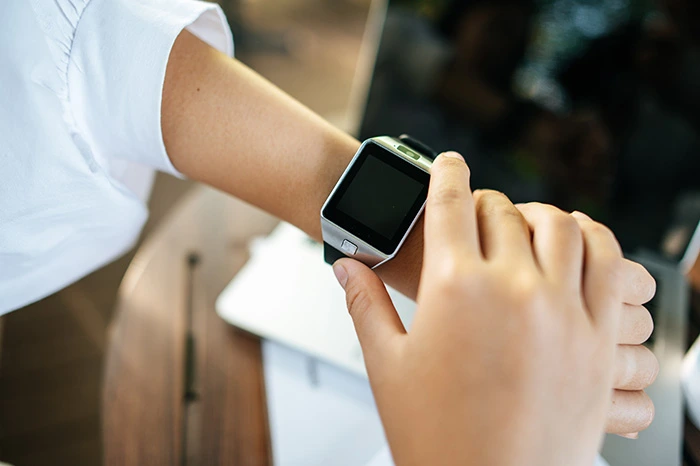 It doesn't matter whether you want to match a strap with the occasion or your outfit; you'll always find a unique band to meet your needs and requirements. While these straps are available in different colours, designs and sizes, they're also made of different materials to match your personal style. With that in mind, here are some cool brand-new trends spotted, collected and brought to you thanks to this article.
Titanium Straps
If you love metal straps, you'll find a titanium band a perfect match for you. Made completely of titanium, this strap feels great, and its colour blends smoothly with different outfits. While it's a bit rugged, it still looks formal and professional, thanks to this extraordinary material.
Titanium strips also fit smoothly to all Samsung smartwatch versions as if they are made to fit on there, which is a massive plus for any individual who wants to add a personal touch to their watches. And what is more, titanium straps are lighter than some steel bands available out there.
Leather Loop Straps
If titanium isn't your thing, a leather loop strap can be a perfect match for you. It's really a unique smartwatch strap, and while it is a leather product, it comes with a modern design, making it match any outfit.
Leather loop straps come in different colours ranging from viridian green, brown, yellow, white and more. If you love more traditional Samsung watch straps, there is no need to worry since great options are available to pick from.
Magnetic Silicone Straps
A magnetic silicone strap is by far the favourite brand-new Samsung watch strap. It's the first silicon watch band that appears very stylish. Unlike other straps made of this material, magnetic silicone fits effortlessly onto the watch without leaving any spaces.
They are designed to fit your Samsung watch perfectly. While a magnetic silicone strap is thinner than those of other materials, they're still durable. Thanks to their magnetic closures, they're comfortable to wear and come in two-tone colour options.
Other trendy Samsung watch straps include new nylon and Milanese. They feel comfortable to wear, come in different colours and designs, and are durable, making them worth your time and hard-earned money.