For Halloween this year I made some simple DIY decorations of paper.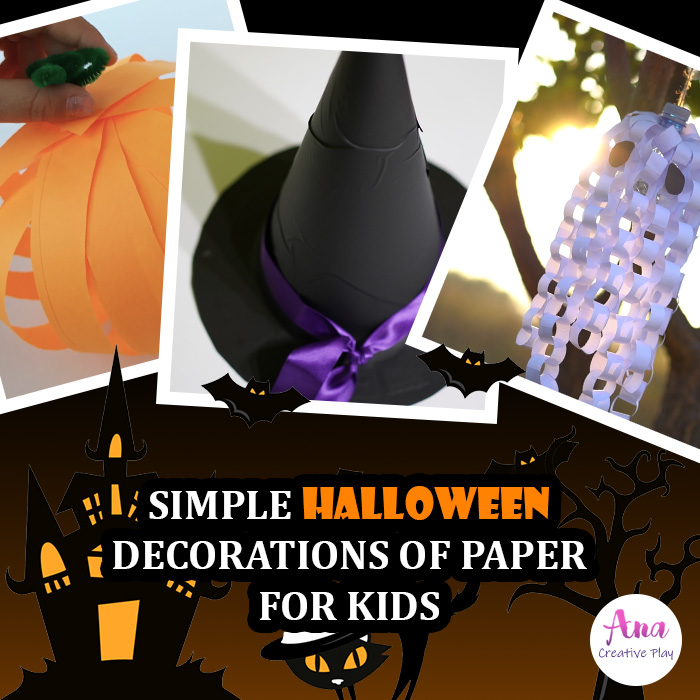 The whole family was involved in making these decorations. Ana. Mother. Father. Black cat. The quality time spent together with the family is something elementary and necessary for each of us, young or old.
Children learn by the power of example, so it is very important to do as many things together and maintain a cheerful atmosphere. Halloween is always fun.
Halloween Pumpkin Craft For Kids
We made a simple pumpkin out of paper. We used orange paper and a green pipe cleaner. The pumpkin can be used as a Halloween decoration.
Paper Ghost For Halloween
Boo! A small ghost made out of a sheet of paper and a piece of plastic bottle. On this occasion she learned to make paper circles and chain them
DIY Witch Hat For Halloween
Hello! Our little girl wanted a witch hat, so we thought we could craft one together. We used cardboard sheet, blackboard sticker and violet ribbon for the final touch. Our dear cat completed the picture.
We recommend our playlist on Youtube: DIY Halloween Decorations for Kids