Mountain bike in rural areas has become a major sport and recreational pursuit worldwide. The rural areas of Transylvania, Romania, are among the most sought-after destinations by the moutaine bike enthusiasts in Europe.
This form of recreation has been aggressively promoted in recent years as a tourist alternative to some offshore mountain resorts. Passionate ski tourists are being replaced during the summer with passionate hikers for cycling.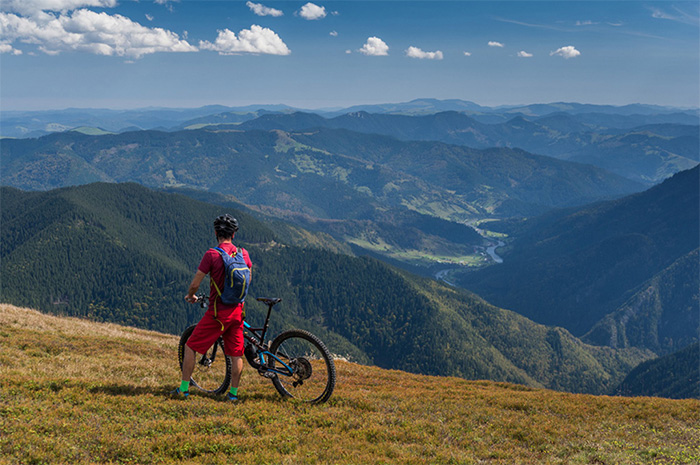 The main advantage is the existence of an infrastructure for tourists, cheap accommodation, a good knowledge of the mountain trails in the area and the hospitality of the locals.
The main disadvantage is the lack of large, unobstructed views of civilization. True lovers of this sport love nature. They want to see forested mountains. They want to see mountain rivers. They want to go down the roads. They want to meet domestic animals. They want to get away from civilization. They want to isolate themselves from technology.
The Carpathian Mountains from Romania are considered to be one of the last wild places in Europe. This is why mountain bike trips in this region is great.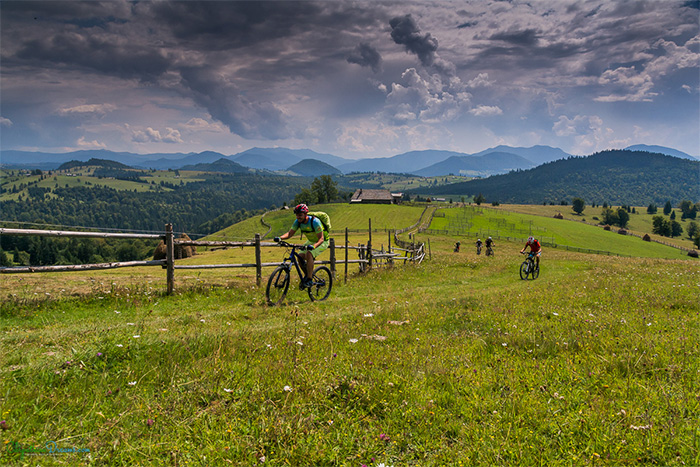 The mountain bikingcommunity, with its peculiarities and unique lifestyle needs to be looked at to add to thewhole ecotourism experience. Because the definition of ecotourism combines visitations, conservation and local participation it has the potential to generate local cultural, social and economic benefits. Ecotourism waslooked as a way to develop communities and give them awareness in protecting theremaining natural resources. But too many tourists can disturb the local people's lifestyle. For this reason some mountain communities encourage only hikes and discourage cycling. We go to them for the peace of the place. It is our responsibility to protect it.
The low number of tourists in mountain areas in Transylvania is an asset today. It allows the organization of mountain bike trails without disturbing locals, as is happening in other regions of Europe. The lifestyle that mountain biking creates and evokes is beneficial for both parties. The local community has gained from tourism. Tourists can enjoy a magical trip. The secret is mutual respect.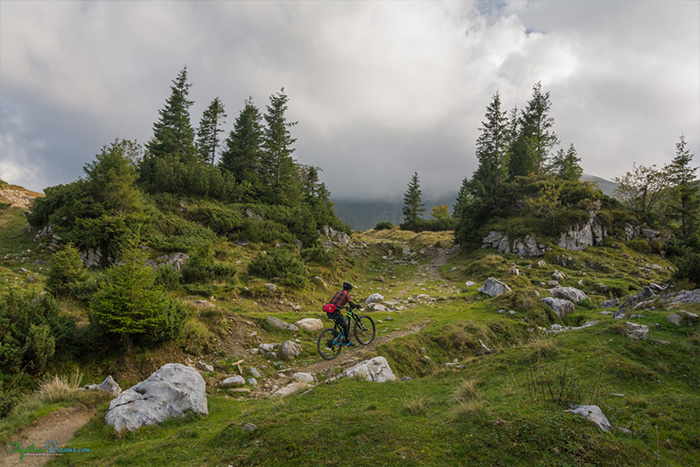 Prince Charles considers Transylvania his second home. Prince Charles owns a guesthouse into the village of Zalanpatak, deep in the heart of Transylvania. Ever since his first visit, the Prince of Wales has invested a lot of time and efforts into promoting the entire Transylvanian area with all its key aspects.
Carpathian Dreams
We are a team of experienced riders, with more than ten years of mountain bike riding, with great knowledge of the places you are about to visit. Our trips are made in some remote areas in the Rural Transylvania, Romania. We are inlove of these places and happy to show it, beeing guided by sustainable principles, respecting nature and local comunities.
Mountain bike is a sport where skills are playing an important role in safety and enjoyment when practicing it.
The years of experience in guiding groups and riding with cyclists of all levels have motivated us to offer MTB coaching services focused on improving the riding technique.
We have our own learning style that is summarized in working and improving the technique of our clients in a fun and relaxed way while enjoying a mountain bike adventure.
We teach you driving tricks that you can put into practice under the supervision of our monitors and that will help you to raise your level of riding in a fast and fun way. Be sure that after going through one of our training tours or one of our bike camps, you will be surprised of your progress.
The handlebar setup, the proper height of the saddle and the correct adjustment of the suspensions are basic setups.
When you hire the services of Carpathian Dreams, rest assured that one of the most awesome adventures of your lifetime awaits you. This is our responsibility and we work hard to meet your expectations.